Liberty Mortgage starts a hot year with hotel deals By Mark Anderson
Staff Writer

Sacramento's Liberty Mortgage Acceptance Corporation has started the year by aggressively making long-term real estate loans to hotel companies. The company has made $67.3 million in real estate "take-out"loans so far this year --- a third of its total for all of 1997. All were on hotel deals. Liberty, which made about $200 million in loans last year, originates loans, funds them through lines of credit, bundles them and sells the bundles to investors. Recently it has made two key loans to the hot hotel market:
$54.6 million on five new Homewood Suites hotels in Seattle, WA; San Jose, CA; Savannah, GA; and Jacksonville and Orlando, FL. The interest rate on the bundle is 7.87 percent fixed for 25 years.
$12.8 million on a Homewood Suites hotel in San Antonio, TX. It's a complete renovation of a historic office building on the city's Riverwalk. The interest rate is a fixed 8.04 percent for 25 years.
"We're at the top of the food chain. These are people who pay their bills,"said Joe Cunningham, Liberty's president. Liberty deals only in high-collateral properties that also show strong cash flow. It's been able to offer competitive interest rates. By comparison, Modesto hotel developer Rim Corp. just paid 8.11 percent for a $32 million take-out loan through Nomura Capital on six hotels, said Frank Riser, Rim's president. In the second half of last year, Liberty made a $6.4 million take-out loan on a Holiday Inn in Bossier City, LA; a $5.5 million loan on the Airport Ramada Inn in Kansas City, MO; and a $3.3 million loan on a hotel in Williamsburg, VA. "These are great properties in good locations in strong markets," Cunningham said. Liberty also makes loans on other properties, including office buildings, malls and apartments. Last year, the company made its largest single-property loan --- $40 million --- on an office tower in New York City.
---
"Rates are low, the real estate market has turned around. . . . There is just a combination of a lot of factors that are driving this now."

Majid Geramian

- Moody's Investors Service

---
Unlike a bank, Liberty doesn't get any interest income from its loans.

"Our business is making loans and selling them. So you want to keep making them and selling them," Cunningham said. "It's always: Head them up and move them out." The market for commercial mortgage-backed securities is a "growing segment of the real estate financing picture,"said Majid Geramian, senior vice president of Moody's Investors Service Inc. in New York.

"So far this year, it is way ahead of schedule. Rates are low, the real estate market has turned around, the economy is strong, balloon payments made 10 years ago are due,"Geramian said. "There is just a combination of a lot of factors that are driving this now.

Insurance companies and pension funds are the main buyers, because they find it more economical to buy commercial mortgage-backed securities than to originate their own mortgages directly. They also bypass the cost of underwriting and the risk of ownership, Geramian said. And they get built-in diversification because the pools they invest in feature real estate scattered throughout the country. Also, securitized mortgages can be bought and sold, which offers institutional investors more liquidity than owning the property.
There's also less risk because the investment pools are rated by outside companies and priced according to risk. The commercial mortgage-backed securities market surged from $30 billion in 1996 to $44.3 billion in 1997, according to Commercial Mortgage Alert, a Hoboken, NJ-based industry newsletter. Currently, there are more buyers than there are securitized notes to buy, Moody's Geramian said. But that wasn't always the case.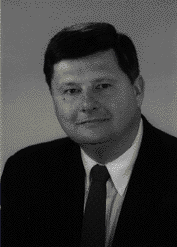 Joe Cunningham: "The top of the food chain"
---
In the 1980's, there was no market for commercial mortgage-backed securities because the unregulated savings and loans were competing fiercely to make huge deals. But after the thrift industry all but collapsed, large commercial loans became difficult to obtain. That led to a pent-up demand that's now being served by companies like Liberty.