Quiet Boom in Financing: Bundled Commercial Debt
BARBARA MARQUAND / CORRESPONDENT


Northern California financing institutions are in the forefront of a financing innovation that has quietly swept into commercial real estate.

"Securitization" --- the selling of commercial mortgage-backed securities --- has grown to $35 billion a year. And the investment vehicle, used to liquidate bushels of commercial loans, is expected to grow to an annual $50 billion within five years, by the reckoning of Moody's Investors Service, Inc. That's phenomenal growth, considering the market for commercial-backed mortgage securities was virtually non-existent 10 years ago. "There really wasn't a need for commercial mortgage-backed securities in the '80's because you had banks and savings and loans falling all over themselves trying to loan money," said Joseph Cunningham, president of Liberty Mortgage Acceptance Corp., one of the entities that has made the north state perhaps second only to New York for securitization-origination.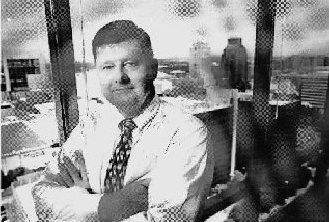 Joseph Cunningham: His 5-year-old firm helps make Sacramento a securitization leader
---
"In the mid-80's, they did some transactions, but it never took off," added Majid Geramian, Moody's senior vice president in New York City. "The market dried up." Today, however, outstanding commercial mortgage-backed securities issuance totals about $1 trillion outstanding commercial mortgage debt --- and market analysts predict further growth. "It's become another source of commercial financing," Geramian said. Liquidity is a key, mavens say, and both financial institutions and investors are playing the game in increasing numbers. "The ability to securitize and sell loans is critical to ongoing flexibility and competitiveness in commercial real estate loan originations," said Helga Houston, a Bank of America senior vice president. Demand among investors for these securities is high, added Bill McGaughey, senior vice president and treasurer of Sierra West Bank in Sacramento.
Commercial mortgage-backed securities are bundled commercial loans that are sold to investors as securities. Here's how it works: A lender builds up a pool of commercial real estate-backed loans it has issued and puts them in an independent legal entity, such as a trust. The loans are rated and then sold off as investment-grade securities to insurance companies, banks and pension funds. Investors get a liquid, graded investment that's diversified. And lenders in today's market make a profit from the sale. Bundling and securitizing loans isn't new. The market for residential mortgage-backed securities took off in the mid-1980's and has become an industry norm. But until 1990 there was no market for securitized commercial mortgages. As Cunningham and Geramian said, there was no money to be made in bundling and reselling commercial mortgages then. By the early 1990's, in the aftermath of the savings and loan debacle, it became very hard for firms to get commercial loans. "There was a herd mentality to withdraw from the market," Cunningham said. "All commercial real estate was painted with the same brush." Continue on Page 2