Sac Firm Closes Huge N.Y. Loan Deal
MARK ANDERSON / STAFF WRITER


A little known Sacramento company, Liberty Mortgage Acceptance Corporation, closed a $40 million loan last week on a prominent office building in Queens, N.Y.

It's the largest loan yet for the five-year-old company. And to put it in perspective, the loan dwarfs the amount any Sacramento bank would be allowed to lend. Liberty is one of the few companies based outside of New York that make and bundle commercial mortgage loans for sale to secondary markets. From its 7,000-square-foot office on the 23rd floor of 400 Capitol Mall, the privately held company employs 15, mostly former bank lenders. Liberty is a direct lender for all types of commercial real estate nationwide. The company could be based anywhere, but its president, Joseph Cunningham, chose Sacramento because he likes the city. Most of the company's executives are Californians, with banking backgrounds at Wells Fargo & Co., BankAmerica Corp. and First Interstate Bancorp. The big names in commercial mortgage-backed securities business are New York investment banks like Merrill Lynch & Co. and Morgan Stanley. "A lot of people don't like to deal with Wall Street. There's an arrogance level there," Cunningham said. "We think there's a great advantage to being outside of New York. Of course, we have to do a lot of work there, but we have a different perspective." Until now, Liberty's loans have averaged $8 million, and it generally doesn't touch anything for less than $3 million. The company since 1992 has been making loans in the relatively new field of commercial mortgage-backed securities. The company expects to fund about $200 million in loans this year.
"This is definitely a growing market. It went from zero in 1989 to $50 billion in 1996," said Zach Monsma, assistant director of the commercial mortgage group of Fitch Investors Service in New York. Big banks still dominate lending for the best commercial deals available, Monsma said. But for loans to shopping centers, hotels, factory outlet centers, office buildings and apartments, it is difficult to get direct financing from a bank.
---
"A lot of people don't like to deal with Wall Street. There's an arrogance level there."

Joseph Cunningham- Liberty
---
"It was awful trying to get a commercial loan in the early '90's, and a lot of the banks still have conservative credit limits," Cunningham said. But by turning a bundle of loans into securities, the securities can be sold off to institutional investors such as pension funds and insurance companies. The investors buy the bundled loans as bonds rather than making loans themselves. They get the liquidity of the securities and the safety of diversification. "This all grew out of the Resolution Trust Corp.'s takeover of the failed (members of the) savings and loan industry," Monsma said. "The RTC was looking for a way to liquidate commercial mortgages, and it evolved into securitization." The $40 million Queens office building loan is part of a package of loans Liberty is pooling for a bond sale later this year, Cunningham said. The Queens loan in late June followed a $3.9 million first-mortgage loan on a Brooklyn, N.Y. office building in May and a $2.9 million first-mortgage loan on a Dixon, CA apartment complex. The company is about to make a $6 million loan on a Holiday Inn Hotel in northern Louisiana.
Mortgage backed securities have become the norm for the residential mortgage industry, and are becoming more common in commercial lending. But there are differences, Monsma points out. "Residential mortgages are much more of a cookie-cutter product, with some variables, but they are all somewhat similar," he said. "Every commercial property is different. There is a lot of emphasis on appraisals, engineering reports, loan documents and environmental reports." Liberty looks hardest at the property's ability to repay the loan, said Cunningham, a certified public accountant by trade. "Understanding real estate is understanding cash flow," Cunningham said. "The assessment of the underlying strength of the property is based on the cash flow." In the case of the 367,378-square-foot Crossroads Tower office building in Queens, tenants include the FBI, New York state and city offices, the Queens District Attorney's office, and some private companies. "There is stability in the tenants," Cunningham said. Liberty funds its loans by borrowing on lines of credit while it builds up its pool of properties for securitization.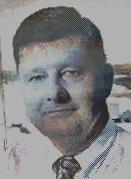 Cunningham
---
"We're a privately held company and we don't release profit or loss or revenue numbers," Cunningham said. The company's first bond offering was for $128 million in 1993. Since then, it participates in investment-grade bond offerings about twice a year.